Listen and download this one hour mix by Mladen Tomic made ​​exclusively for the second edition of Night Light Records Podcast, basically this dj set is very particular of Mladen Tomic style, fresh music, movement and energy, the three basic things that keep enjoying techno lovers. Featuring great bombs by great artist like Paul Ritch, Mario Ochoa, Sinisa Tamamovic, Monika Kruse, Miguel Bastida and many more... So dont wait more and hit that play button.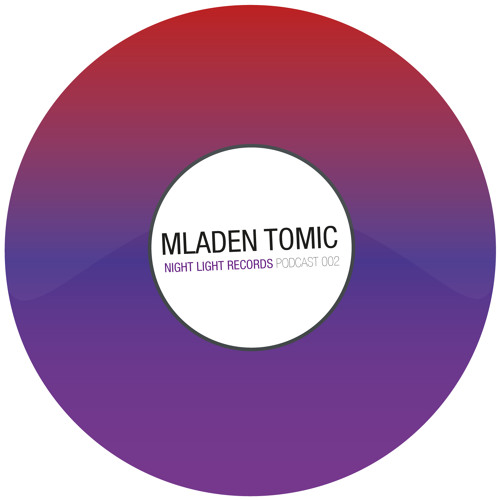 Artist: Mladen Tomic
Title: Night Light Records Podcast 002.
Genre: Techno, Tech House
Source: WEB
Released by :Night Light Records
Release/catalogue number: NLPOD002
Release date: 23/8/2013
01. Ismael Rivas - Casa De Locos - Miguel Bastida and Salero Remix / Natura Viva
02. Dave Angel - Black / Tronic promo
03. Miguel Bastida - Ilusofilia / Rusted Records
04. Monika Kruse - Traces - Mathias Kaden Spinning Voice Remix / Terminal M
05. Leonardo Gonnelli - Bosa Nova / Form
06. Mladen Tomic - Piano Effect / Suara
07. Mario Ochoa - Mayday / 100% Pure
08. Ronan Portela - Intense / Sci+Tec promo
09. Mladen Tomic - True Story / Suara
10. D-Deck - Taksim / Night Light Records
11. Mattew Jay - Poisoned Rose / Sci+Tec
12. Loco & Jam - Berimbolo / Agile Recordings promo
13. Sinisa Tamamovic - Steal / Night Light Records promo
14. Bodyscrub - Zero Latency / Allenza
15. Mladen Tomic - Island / Night Light Records promo
16. Alex Costa - Nannae / Night Light Records
17. Paul Ritch - Run Baby Run / Drumcode
Listen & Download: